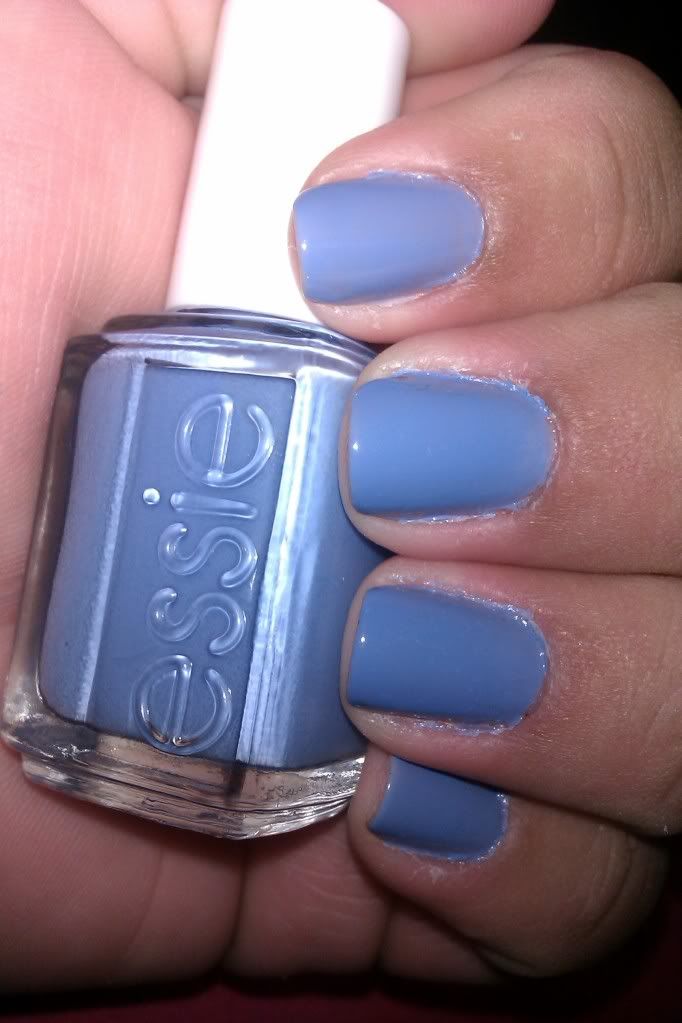 I have a passion for colorful nail polishes. One color I do not wear often is blue because I think it is difficult to find the right shade of blue. That all changed with Essie - Lapis of Luxury. This is a great spring color, if I had to describe this polish color I would say it is more of a periwinkle blue.
I will say I usually am not a fan of Essie, but I have tried a few colors and my mind has changed. The formula is not streaky and two coat application is just fine. I use a base coat and top coat, but with some nail polishes I still find chipping the next day. I have found that with Essie I can leave the same color on for about 5 days without chipping.
Also, find a local nail supply store that sells to the public to get discount prices. I usually see Essie for at least $8.00, but the nail supply store in my area sells Essie for $3.00. I hope this is helpful.
LET ME KNOW WHAT YOU THINK. AND SOME OF YOUR FAVORITE NAIL COLORS AND BRANDS.