Makeup Brushes
are important to any makeup kit, regardless if for personal use or if you are building your professional makeup kit. I know that the first time I went to buy a couple of make up brushes, I was so confused because according the sale person I needed every brush and there were too many to count.
In hopes to help anyone in this situation or want some tips on make up brushes, I put together a list of basic brushes that will help you achieve any look that you are going for.
Before I get into the list of Basic Makeup brushes, always remember that you have to spot clean your brush after each use and deep clean once a week. Maintaining this will help your brushes last longer, help to continue to achieve your look, and help maintaining your skin (because using dirty brushes on your skin may cause break outs).
EYE
Pencil Brush
- This brush is used to create a defined crease, for smudging your eyeliner, and for smudging eyeshadow under the lower lashline.

Flat Stiff Brush
-This brush is used to apply color to your lids. The flat shape allows you to pat the color on your lit and being stiff ensures that it picks up a lot of color.

Stiff Dome Brush
- This brush is used to feather out a darker color or to add color to the crease. Since this brush is stiff, remember that is will add a lot of color.

Soft Dome Brush-This brush is used to soften lines, blend, applying a small amount of color to crease, and to apply highlight to browbone. Since this brush is soft it will only pick up a small amount of color (if you want to add more color use a stiff brush). Also, some have found that his type of brush can be used to highlight or contour face.
Eyeliner Brush
– This brush is used to apply liner above lashline or under lower lashine. This brush can also be used to apply liner to the waterline.
FACE

Foundation Brush- This brush is used to apply foundation to your face. There are several types of foundation brushes and you should pick one based on your preference. Below are some examples of foundation brushes.

Blush Brush- This brush is used to apply blush. Like foundation brush there are several types blush brushes. The two main types are a fluffy dome or angled. In my opinion, the only difference is that an angled brush will make it easier to blend. Also, make sure to remember that if you want a soft look to make sure the brush is soft or stiff to apply more color.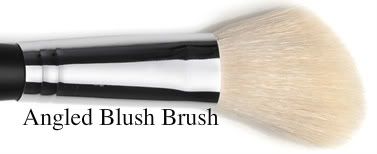 Contour Brush- This brush is used to contour your face. Applying darker powder to the hollows of your face to make your face look thinner and to make your check bone stand out.


Highlighter Brush- This brush is used to highlight your face. Applying light powder to make certain areas of your face to pop (stand out).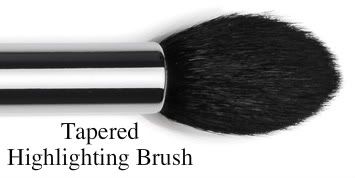 There are so many other types of makeup brushes, but these are the basics. Make sure to always care for your brushes and if you use your fingers to apply your makeup, make sure clean your hands before applying each product.
Hope that you find this post helpful and let me know if there are any products you would like more information on.
PLEASE COMMENT AND LET ME KNOW YOUR FAVORITE BRUSHES AND BRANDS.