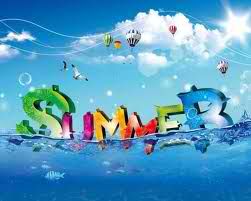 Summer is here and everyone is making plans to go to the beach (well at least here is southern california) or take a swim in the backyard pool. Summer is a great time of year (even though I am not a fan of the heat) and the last thing most people are thinking of is protecting your skin.
When I was younger I enjoyed the nice tan I would get in the warmer months of the year, but I am noticing the beating my skin is taking. The last 2 years I have noticed uneven skin tones all over and how dry my skin can be. This is due to the fact that I thought it was okay that I can be out in the sun all day without applying some sunblock. Although, we should all be applying sunblock everyday, year round, summer marks a time of the year that you should be carry sunblock in your purse or car.
Skin Cancer should be the number one reason you should protect your skin. Also, aging spots, uneven skin tone, sun burn, dyhydrated skin are naming a few of the things that can happen. For most of us, we are doing everything we can to continue looking young and beautiful (as we all are), so adding some sunblock to the list of your daily regeiments will make a huge difference.
Remember that even though you may not notice any change in your skin and may think that you have nothing to worry about, as you age you will see the damage you have created and may not be able to remedy everything. There are so many different types of sunblocks, so instead of a never ending list, I listed 3 below that can be used by everyone. Find a product that fits your needs and remember to look at the products you already use, because some come in a formula that includes SPF (its killing two birds with one stone).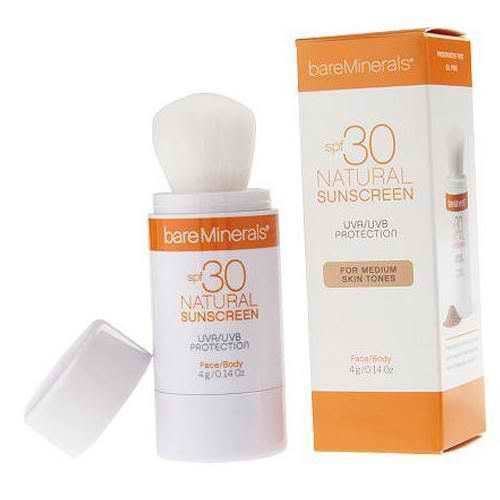 1. Bare Minerals SPF 30 Natural Sunscreen ($28) - This is a great product and from what have read it has received good reviews. This is a powder that can be used over your regular makeup as a setting powder and will provide sun protection. It will not clog your pores and it great to use with oily skin. If you do not want to add another lotion to your face, this is a great product.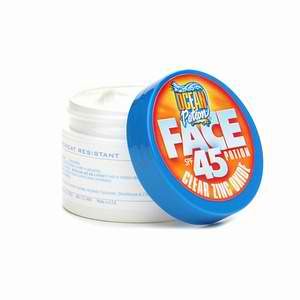 Zinc Oxide is known worldwide for its sun protection qualities. Face Potion SPF 45 goes on clear and protects the skin against both UVA & UVB sun rays. It is ideal for all outdoor activities. It will not clog pores, can be used all over your body, Hypo-Allergenic, Fragrance-free, absorbs quickly, and water resistant. This is a classic that can be used by everyone and affordable.
3. Banana Boat - I have to included this brand of sunscreen because I have been using this for about a year now and have no complaints. Banana Boat has a wide range of products to provide a sunblock to fit everyone's needs. The spf ranges from 20 - 80, and come in sprays and creams. For better protection make sure you get spf 80.
No Matter what Sunscreen/Sunblock that you choose, make sure that you do not leave the house without applying it. Your skin will thank you.
PLEASE COMMENT AND LET ME KNOW WHAT IS YOUR FAVORITE SUNSCREEN/SUNBLOCK.